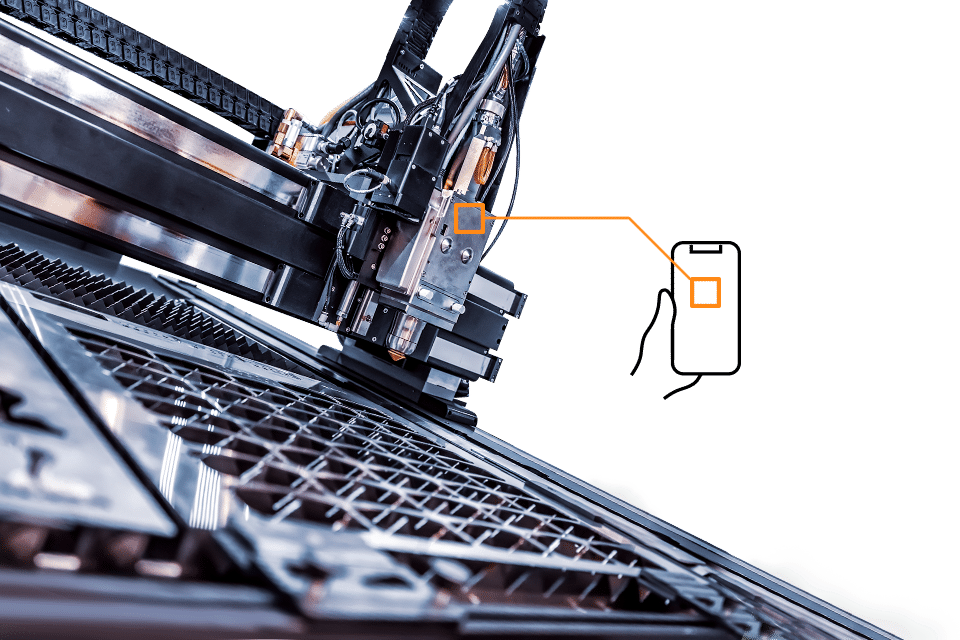 Large volume, proactive laser cutting
at the push of a button
With the fourth age of industry upon us, there is no better time for a well-established company like
Wrekin to keep up to date with the latest technologies and experiences.
Here at Wrekin Sheetmetal, we've always prided ourselves on using the latest and best technology to deliver the bespoke solutions our clients are looking for
From our point of view, investing in the newest and best equipment is a constant process, as we always strive for new ways to improve and enhance the services we offer. We also understand the value of communication, and of ensuring that clients can interact with our team through the duration of a project, and all of this comes together in the form of the Wrekin Sheet Metal App.
Our app embraces the digital technology driving the fourth industrial revolution and puts the power of information firmly in the hands of our clients. It combines with the degree of automation we offer and the utilization of state-of-the-art equipment suppliers such as Amada to create a truly 21st century set of sheet metal solutions.
Our automated processes enable us to deliver services such as CNC laser cutting and CNC punching, using industry-leading equipment from names like Amada, on lights out, round the clock basis. This means we can work with clients such as OEMs and tailor our delivery to exactly calibrate with their own schedules.
It also means that clients in sectors like security doors, void properties, or conveyors can come to us and present large-scale orders with tight lead times safe in the knowledge that we can hit the deadline without compromising on quality.