Clients work with Wrekin Sheetmetal time and time again for a wide variety of reasons. The most important of all is probably the fact that we enter into a professional partnership with each client, rather than simply delivering an order as a one-off project. When it comes to clients working with a void property this means developing a genuine understanding of exactly what they need and then using all of our skill and experience to make sure that we deliver it.
Solutions

Taking problems or issues and turning them into solutions 

Flexibility

Excellence guaranteed whether a project is a one-off bespoke item or a large-scale order

Precision

State of the art equipment creates components to the tightest tolerances

Automation

Utilising the power of the fourth industrial revolution to automate processes and speed delivery

Communication

Ensuring the client knows exactly what is happening from first contact to final delivery  
With over 18+ years of knowledge and experience, we're confident we can offer a flexible solution beneficial to both parties, get in touch with us today.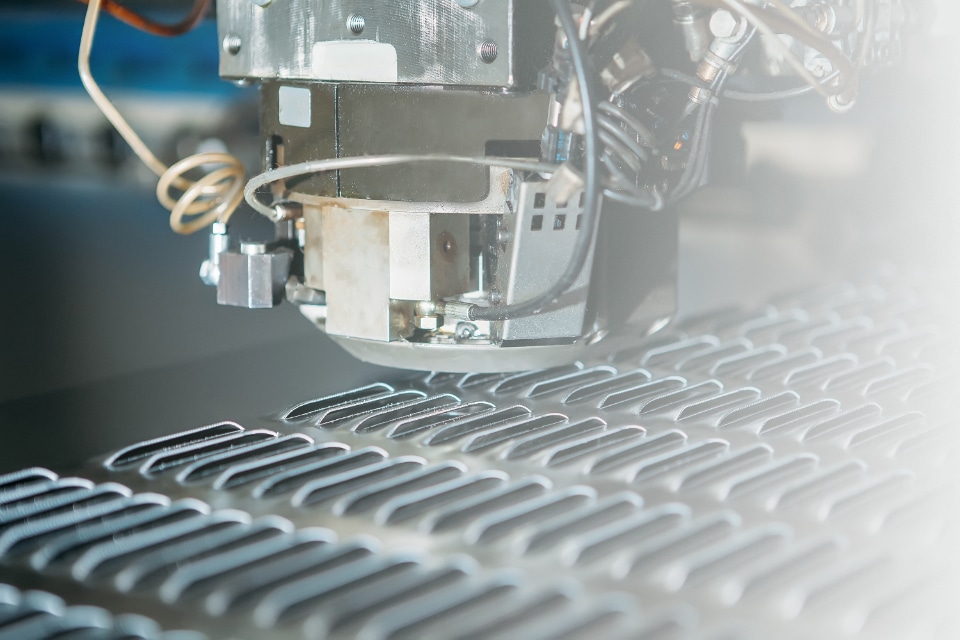 State-Of-The-Art Equipment
Void property clients working with Wrekin Sheetmetal know that every aspect of the project will be delivered in-house. We can make that promise because we offer CNC laser cutting, CNC forming, and CNC punching as well as fabrication and welding and finishing and assembly. The range of services we offer means that we can guarantee the quality and precision of each item from initial design through production to delivery.
Because we want to offer the best, we only work with the best, and that means using state-of-the-art equipment from suppliers like Amada, who provide industry-leading solutions for the kind of sheet metal work we specialize in. Whether a client needs a single bespoke order for an individual void property or a mass production of units in order to fulfill a larger contract we'll work to make sure that the security screens they require are delivered to exact specifications and within the deadline.
Our commitment to making use of the latest technology is reflected in the number of our services that make use of automation. Thanks to this, processes such as CNC laser cutting can be provided on a 'lights out' basis with production continuing around the clock until the order has been fulfilled. As well as working to speed we adopt the strictest quality control standards to make sure that everything we manufacture is of the highest quality.
When it comes to void properties this means security screens that are tough enough to protect the property in question, while being light enough to transport easily and designed in a manner that simplifies and streamlines the fitting process. These qualities are built into each item from the design stage on, and our lines of communication with clients are such that following the project from start to finish is simplicity itself.
We don't simply work in close partnership with clients, we make sure that they have total control over how their items move through the manufacturing process and clear lines of communication with the Wrekin Sheetmetal team delivering their items.