We pride ourselves on always working at the cutting edge of technology, and that means investing in the latest CNC punching equipment in order to maximize productivity while minimizing lead times and maintaining the highest possible quality. See our-state-of the-art automatic loader in action providing lights out capability.
The full-service nature of our facility means that we can work on a project from initial design through to production and delivery, and our commitment to the power of technology means that the fourth industrial revolution plays a huge role in the seamless nature of the services we deliver.
EM 3612 with Tower and part picking

AMNC Windows based network ready control

Sheet sizes from 2000mm x 1000 mm up to 4000mm x 1500mm
With over 18+ years of knowledge and experience, we're confident we can offer a flexible solution beneficial to both parties, get in touch with us today.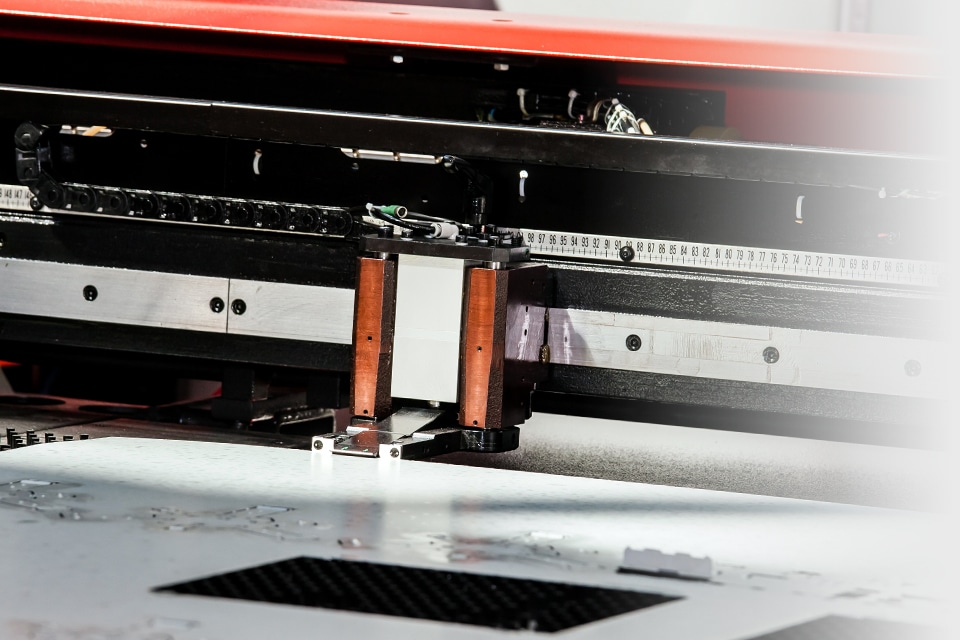 Our EM Punch Presses and Commitment To Automation Means That Round The Clock Production Can Deliver CNC Punching To Scale And Within Strict Lead Times
Clients in highly demanding sectors work with Wrekin time and time again because they know our combination of technical excellence, engineering experience, and the latest technology means that we work as genuine partners providing a professional service. In simple terms, clients come to us with problems and we create solutions that are then delivered.
We've been delivering CNC punching solutions for clients from a broad range of sectors since 2003. Ever since we first started, we've offered a combination of engineering experience and knowledge with a firm commitment to making use of the latest technology. Our range of CNC punching equipment, coupled with our long-term investment in automation, means that we're able to offer lights out, round-the-clock manufacturing capability which can deliver large-scale orders to an extremely tight deadline without ever compromising on quality.