When Wrekin Sheetmetal works with a client we enter into a genuine partnership based on delivering a professional service, rather than simply completing a one-off job. This level of engagement allows us to get to grips with exactly what the client needs and make sure we deliver it. When it comes to heat displacement units, we know that our clients expect solutions that look appealing, are built to last and are precision engineered to work in the location for which they are intended. Our job is to make sure this happens each and every time.
Solutions

Taking problems or issues and turning them into solutions 

Flexibility

Excellence guaranteed whether a project is a one-off bespoke item or a large-scale order

Precision

State of the art equipment creates components to the tightest tolerances

Automation

Utilising the power of the fourth industrial revolution to automate processes and speed delivery

Communication

Ensuring the client knows exactly what is happening from first contact to final delivery 
With over 18+ years of knowledge and experience, we're confident we can offer a flexible solution beneficial to both parties, get in touch with us today.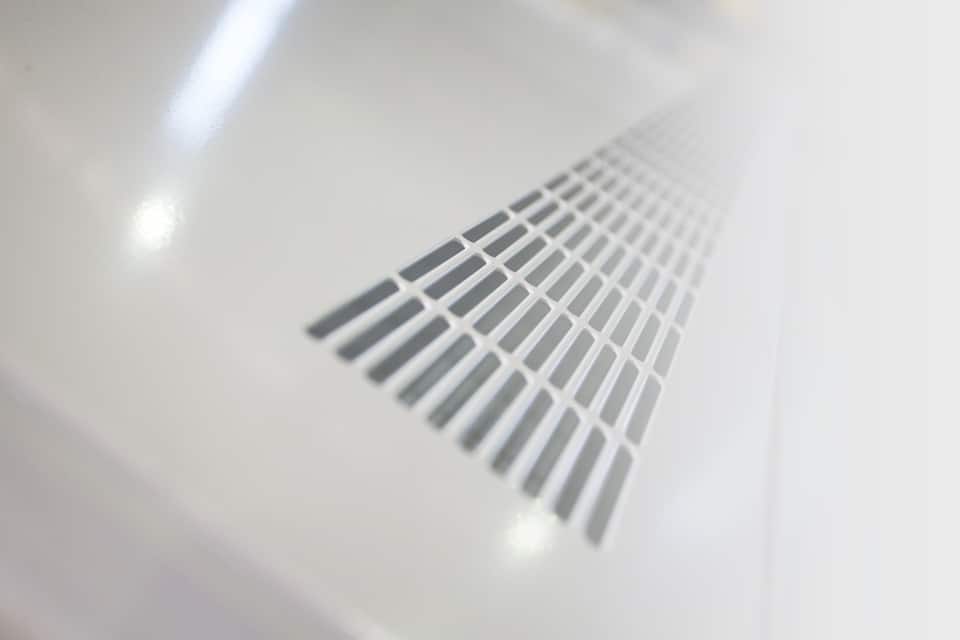 One of the drivers behind the excellence of the work we do for heat displacement clients is that everything we deliver is delivered in-house. This means that no matter how many processes a heat displacement unit requires to complete a project, we can guarantee precision and quality at every stage. The completed heat displacement unit will be strong, stable, and finished to the highest levels of quality.
It will be engineered to enable quick and simple fitting in the appropriate location and it will be delivered in line with the deadline the client is working to. We can make these promises because we offer a full, in-house service which means that every stage of delivering each heat displacement unit is handled by a member of the Wrekin Sheetmetal team who shares our ethos of excellence.
We offer CNC laser cutting, CNC forming, and CNC punching as well as welding and fabrication and finishing and assembly. No matter what technique is being applied, our engineers and technicians will be utilizing the very best and latest equipment. We won't work with anything less than industry-leading names such as Amada laser cutting.
Our constant investment in the latest and best technology enables us to offer a large degree of automation. Several of our processes can be automated to be carried out around the clock and this helps us to work with extremely tight lead times even for the largest orders.
Whether a client requires a small batch of heat displacement units for a single property or a large bulk order for multiple locations they know they can turn to Wrekin Sheetmetal to provide the solutions they are looking for.