Clients work with Wrekin Sheetmetal because they know that they can rely on us to deliver precision, speed, and bulk when it comes to their products. We can make those promises because we offer full-service solutions, combining a range of sheet metal techniques from cutting and punching to forming and welding.
Whatever it takes to complete a project we can offer it in-house, which means clients can relax in the knowledge that our standards will be maintained through the duration of every project. Those clients in the conveyors sector, in particular, need to be certain that the ten-thousandth component for a conveyor will be exactly the same as the first, and only specialists like those working for Wrekin Sheetmetal are able to offer that guarantee.
Solutions

Taking problems or issues and turning them into solutions 

Flexibility

Excellence guaranteed whether a project is a one-off bespoke item or a large-scale order

Precision

State of the art equipment creates components to the tightest tolerances

Automation

Utilising the power of the fourth industrial revolution to automate processes and speed delivery

Communication

Ensuring the client knows exactly what is happening from first contact to final delivery
With over 18+ years of knowledge and experience, we're confident we can offer a flexible solution beneficial to both parties, get in touch with us today.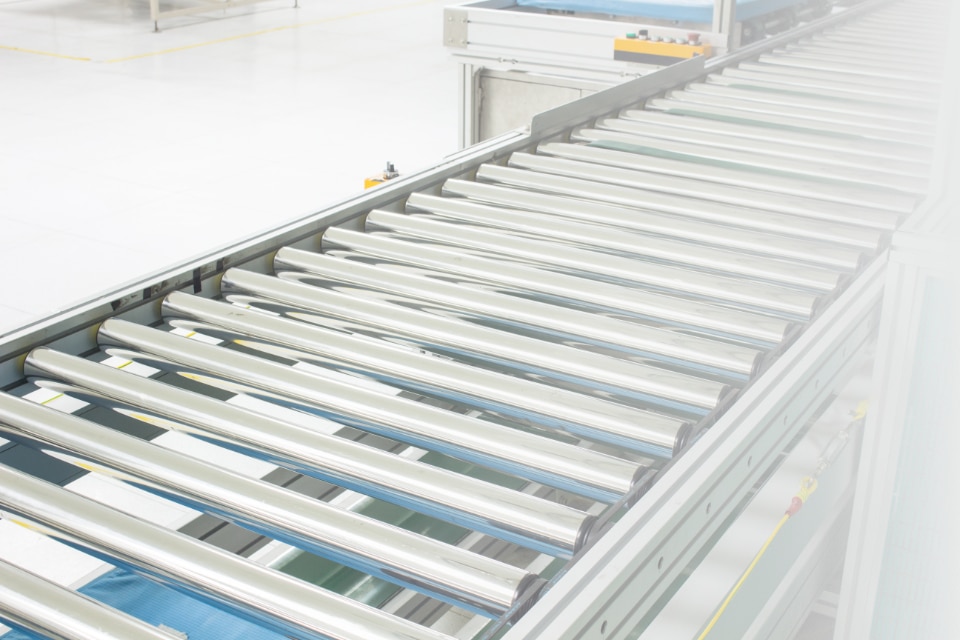 When we work with a client, we don't simply take the details of a job and deliver the bare outline. Instead, we enter into a genuine partnership, offering a professional service that is based on developing a true understanding of the problems they have and the issues they face and also planning a project designed to provide bespoke solutions.
We can do this for clients in the conveyors sector thanks to a mix of engineering experience and know-how combined with the latest technology in the sheet metal field. We utilise equipment from suppliers such as Amada, in fields like laser cutting and press brake work. In addition to the precision, we fully embrace the potential of automation. Thanks to our commitment to the latest technology mean many of our services can be provided on a lights-out basis, with items rolling off the production line 24 hours a day in order to meet even the tightest of lead times.
Any client working on conveyors knows that the components involved need to be engineered to the strictest possible tolerances. The smooth running of conveyors themselves rely on this, and any variation, however slight, could lead to costly delays, conveyor failures, and time-consuming repairs. Working in partnership with Wrekin Sheetmetal means getting it right the first time, with the first component and the last, many thousands of items later, being equally precise.
Consistency like this is made possible by the fact that each stage of any project can be delivered by our own in-house experts. As well as CNC laser cutting, we offer CNC forming, CNC punching, welding and fabrication, and finishing and assembly, so no matter what kind of work the delivery of your conveyor solution requires, it will all be provided in line with the Wrekin Sheetmetal ethos of excellence.