Metal finishing is a crucial process in our manufacturing service. It allows us to support our customers with both fabricated assemblies and machined components ready for shipping or delivered directly to the end-user. Our finishing treatments include in-house finishing, grinding, deburring and powder coating. Watch our powder coating spray booth in action.
Within our approved supply chain, we can provide a range of specialist finishing services. These include, zinc electroplating, anodising and galvanising
All our treatments are subject to rigorous quality standards and checks and undergo a full inspection before being dispatched or moving to assembly.
Flexible manufacturing space

Complying with client working methods

Transparency and communication
With over 18+ years of knowledge and experience, we're confident we can offer a flexible solution beneficial to both parties, get in touch with us today.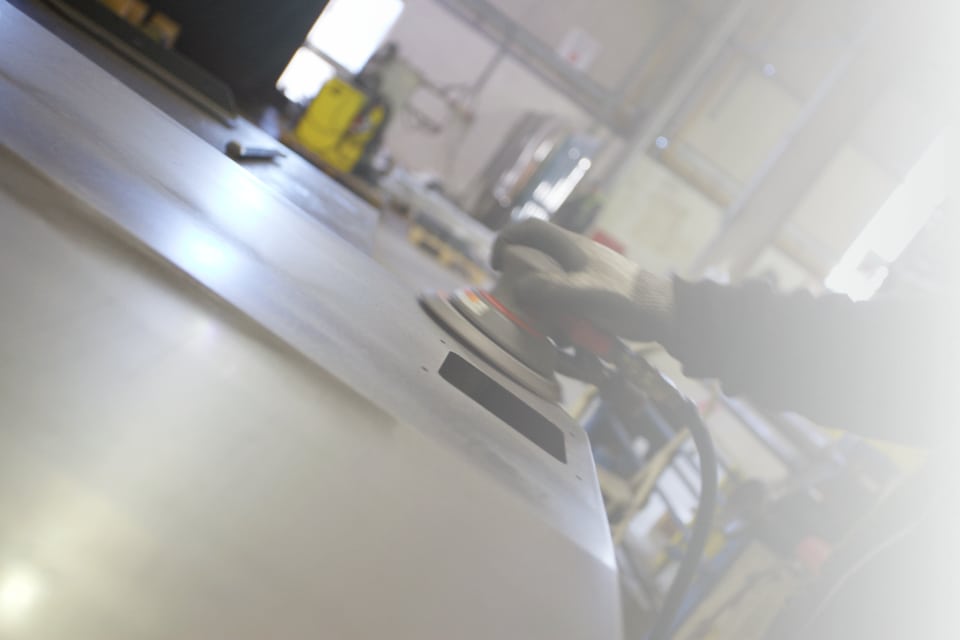 Our Metal Finishing And Assembly Facilities Can Be Shaped To The Client's Requirements
The manufacturing facilities we use to meet the finishing and assembly requirements of our clients are flexible enough to be created as a bespoke space for each individual project. Rather than simply offering a workshop that can meet a one-off brief, we work as part of the client's team, creating a working relationship based on transparency and communication.
We'll take the problems a client brings to us and turn them into solutions, working how the client wants to work whether that means building to order, Kanban, or shipping to stock.
Our fully-managed assembly program is a part of a full-service offering that encompasses CNC laser cutting, CNC forming, CNC punching, and welding. Using industry-leading CNC Amada equipment. The range of services we offer, coupled with the variety of sectors we're used to working with, means that we can meet any finishing and assembly challenges our clients throw at us.
We can pre-build and test sub-component assemblies, using our knowledge of a wide range of production methods and understanding of the latest technologies in the sheet metal field to create exactly what each client needs.
In addition to the quality and precision of our sheet metal finishing and assembly services, we offer solutions that are precision-engineered to fit with the timings of each client. If needed we can delay the final integration of components until a customer order is placed and then ship the final product assemblies direct to the client's customer with the shortest possible lead times.